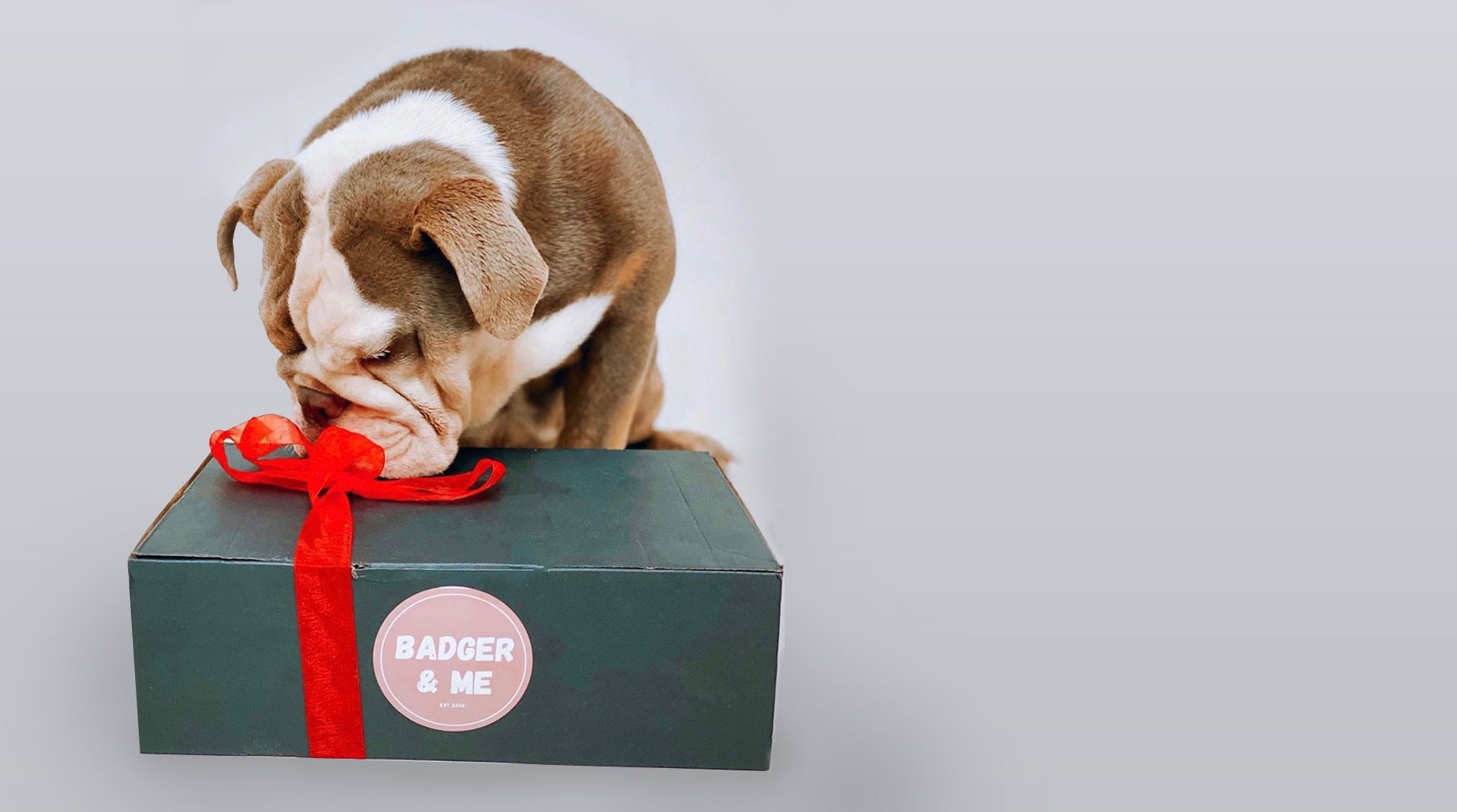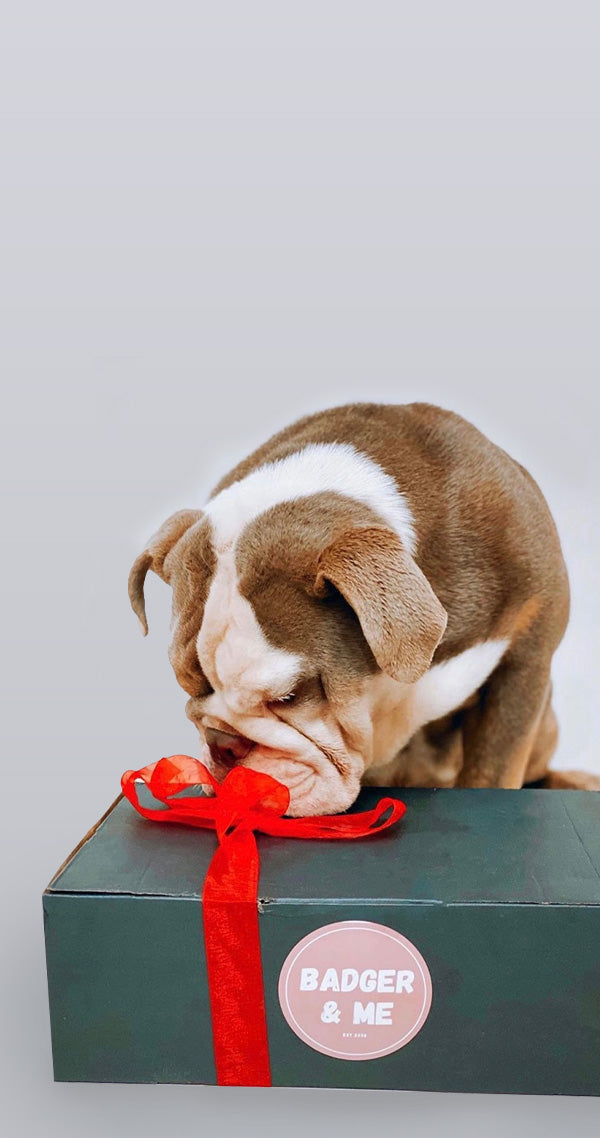 Make their day!
Give your dog
exactly what they want.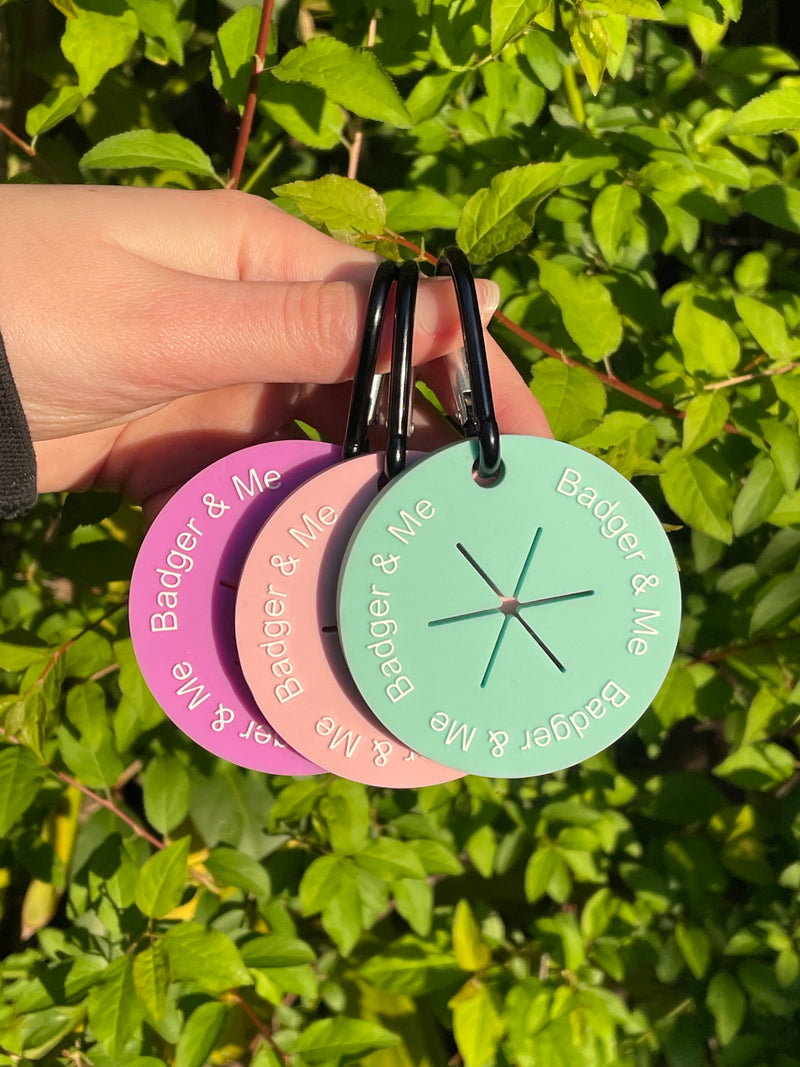 The Handy BaMz are here!
Meet your new favourite walk pal! Are you sick of holding your dog's poo bags on your daily walk? We know the struggle, especially when there's no glimpse of a bin in sight! Available in seven colours, the Handy BaMz accessory will leave you never having to juggle your poo bags again!
Shop Now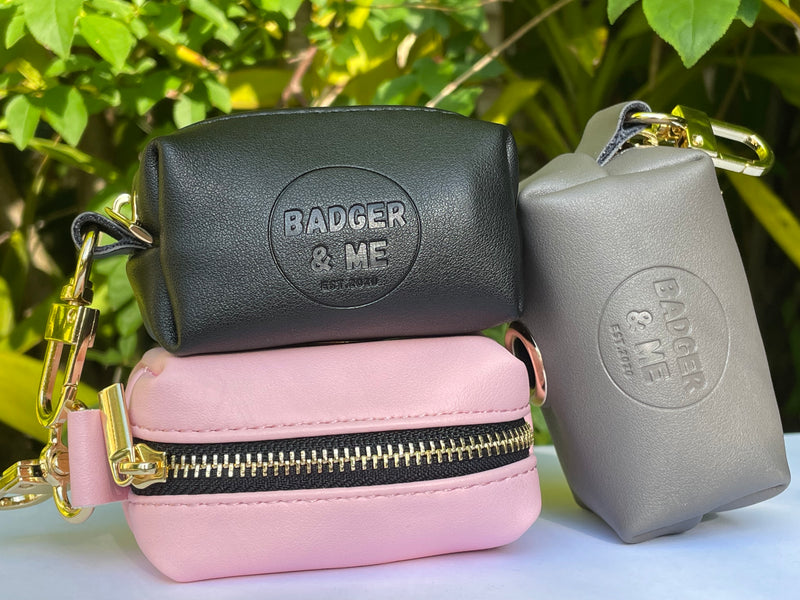 Badger & Me Leather Poop Bag Holders
Our range of luxury poop bag holders are available in three gorgeous colours, creating the perfect accessory for your daily walks!
Shop Now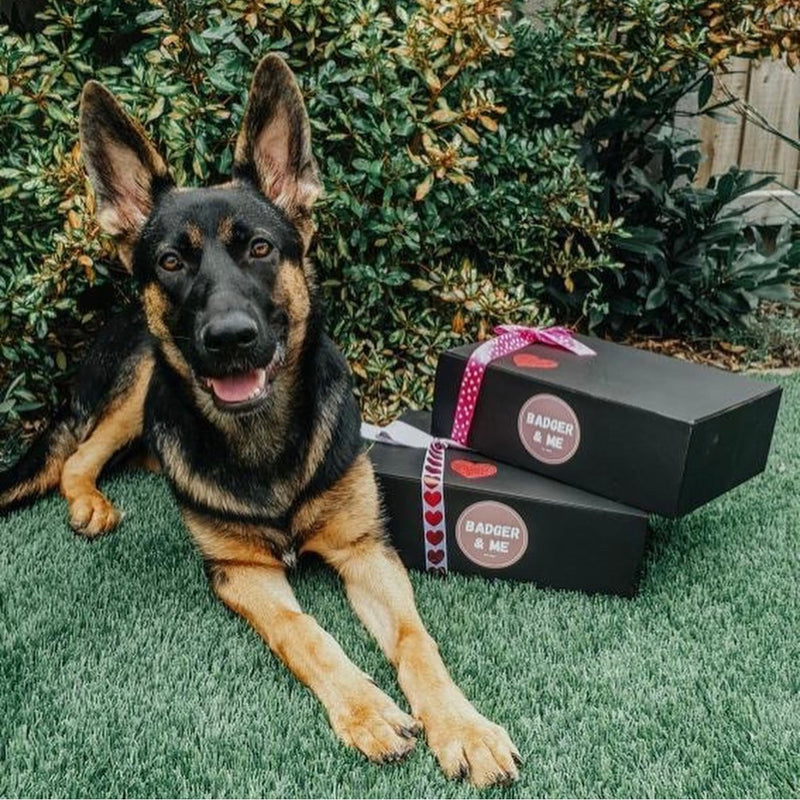 Build your own box
Can't find what you're looking for? Create the perfect box catered for your furbaby!
Shop now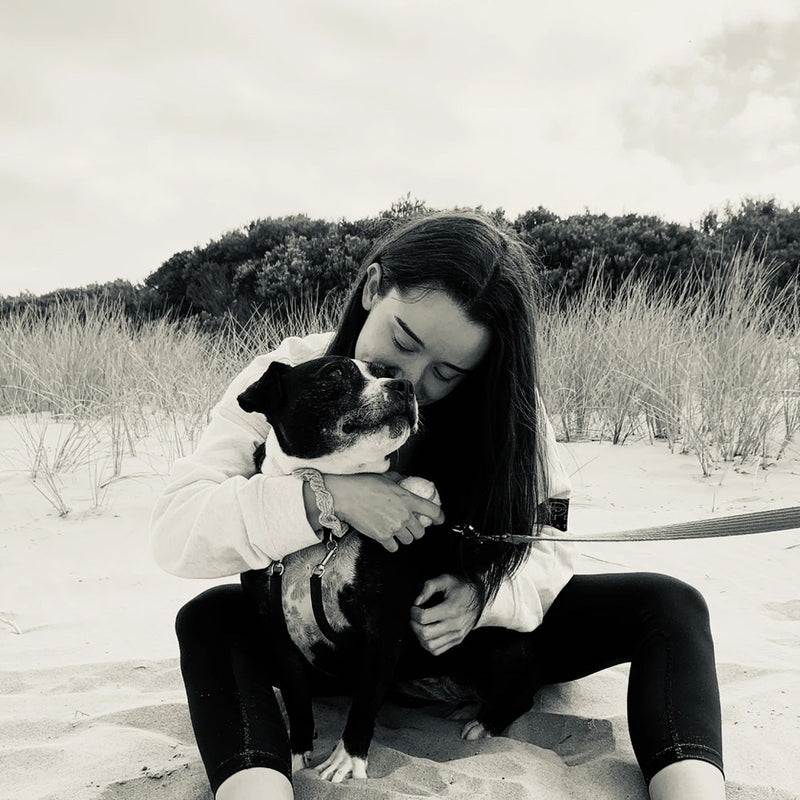 About Us
We are an Australian business located in Melbourne, forever on the hunt for quality pet products.
Learn More
Amazing Box!
This box arrived all beautifully wrapped, complete with a gorgeous big bow. Perfect as a gift. Products Inside are great quality and my dog just loves all the toys and treats. Highly recommend this box for that special doggy in your family❤️
Brilliant store
Love my order. Posted so quickly. Such great quality. Thank you!
Loved our Easter hamper!
Loved our Easter hamper - this is our first licki-mat and it's fabulous for our puppy. The squeaky eggs have been hour of fun- and we can't wait to make the gelato. Very happy with our purchase
Amazing!
Words to describe you: outstanding, fabulous, welcoming, lovely xx
Fantastic!!!
This bunny box is amazing value. High quality toys and nutritious treats. Toys have kept our bunny busy, she loves them. Highly recommend!!!
Absolute Favourite!
Absolute favourite pet boxes. Amazing value for money and super fast shipping!
The Best!
Badger and Me have the greatest service, super quick delivery, and great packaging. Highly recommend!
Trick or Treat
We love getting your boxes. The Halloween ones this year were great! Fast delivery, high quality products and the pets love them
Best box ever!
This box was full of all the goodies you could imagine to entertain your kitties. Or to help you prepare for a new kitty in your life. It came beautifully packaged and with a lovely note. Nothing but great things to say about this company and product! Can't wait to buy from them again xx
Amazing
Such a great box for my dog. Lots of variety of playthings, balls and treats. Fast postage. Helpful and friendly customer service. Highly recommend!